There's this joke, goes like this:
A musician is someone who puts $10,000 worth of gear into a $1200 car to drive 100 miles to do a $75 gig.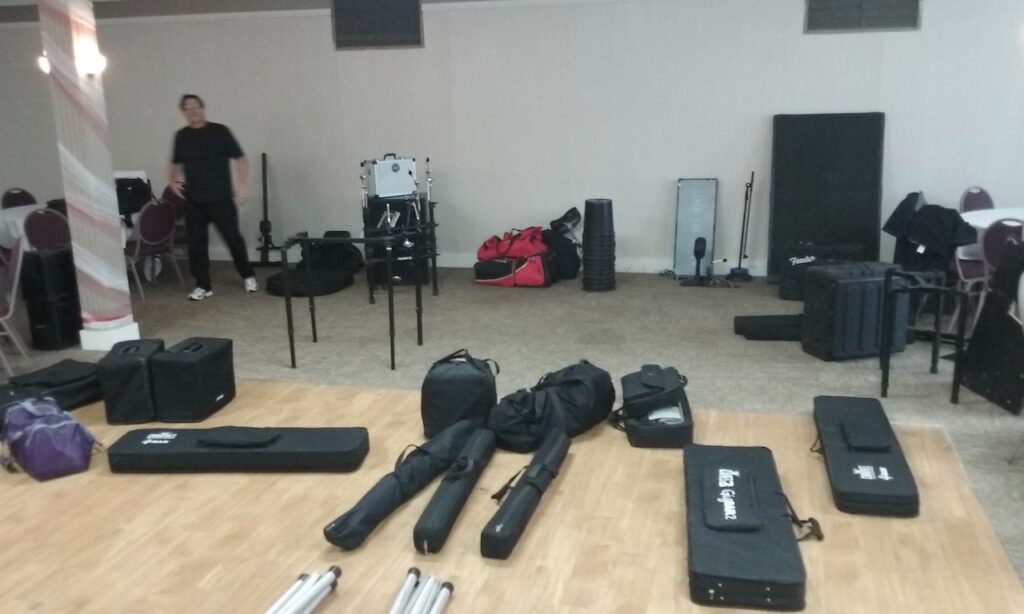 Our three piece cover band, Livin' the Dream, tries to carry the biggest sound with the smallest gear. We are seasoned players (that means old) and have learned great truths about being working musicians.
First, always buy a vehicle that will fit your gear. Don't eyeball it on the car lot.
Whenever possible, always use wheels to schlepp gear. Even the smaller things. Get a collapsible hand dolly. Trust me.
Appreciate the not so small things, like easy load ins with no stairs, corners, or 4 top tables to move.
Bring a bright light for those private outdoor gigs. After the last song, the yard lights are turned off, it will be dark, and you will not see your $79 AC adapter under that lawn chair.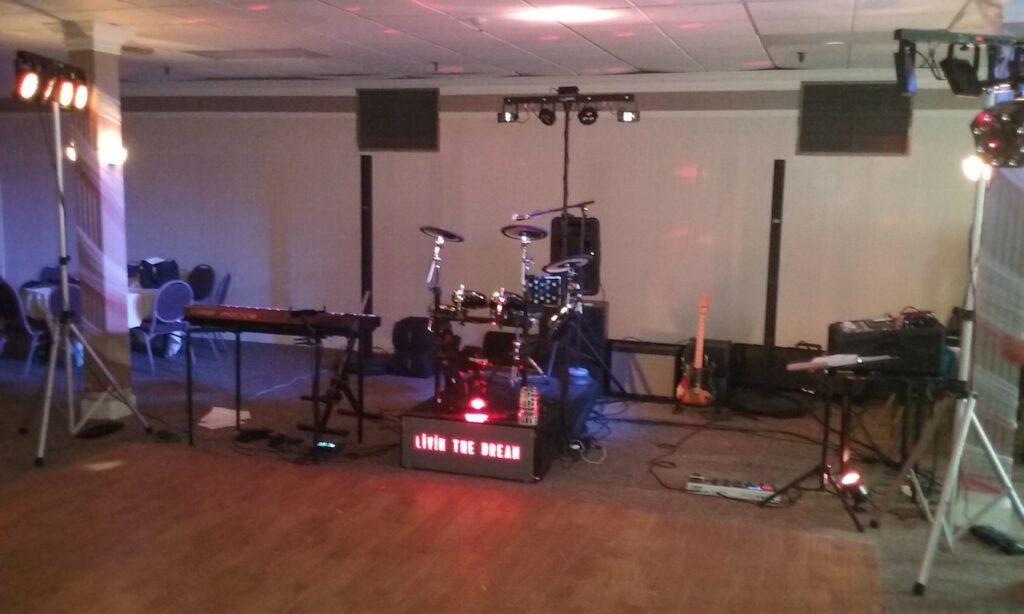 These two pictures are from a Livin' the Dream gig for a Rivertown Singles dance. We fit our gear into two crossovers and a 4X4 with just enough equipment to cover any show. We don't use computers or pre-recorded tracks, and our dual Bose sound system serves as our monitors. We use the KISS method.
This venue is downstairs at Lincoln Lanes bowling complex, the very same room I played for my high school prom. This is an example of an easy load in gig.
Gigs on the beaches of Lake Michigan can be some of the worst. Sand. more sand. It gets in pedal switches, teeth and ears. There are long walks over more sand, hauling instruments and speakers. You better have a really really long extension cord.
Of course, the answer to all of this is your own personal roadie. LOL In my dreams.